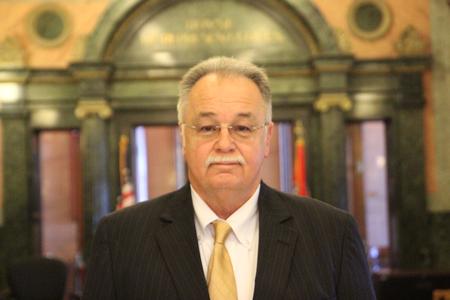 I am Gene Newman and I am running for House District 61. Like many in Pearl, I received the opportunities I had because my parents, teachers, and neighbors took responsibility for the next generation. I have tried to live by their example. My parents and our community raised me to believe in personal responsibility. I have worked hard to be involved in Pearl, through my membership in the Pearl Kiwanis Club I've had the opportunity to work with fellow community leaders and students in our schools to give back through various service projects. I have been a member of the Pearl Chamber of Commerce for years and I've served as the Chamber Board President. I've served as a baseball coach here in Pearl for a number of years and worked hard to mentor the young men coming up through the high school. As a graduate of Pearl High School, I've been a lifelong supporter of the Pearl Public School District. My favorite thing about growing up, raising a family, and still living in Pearl is that I've learned hard work, determination and grit from those that have come before me. District 61 needs a representative that participates in a state government that is accountable to the voters and promotes opportunity and independence. We need a representative that understands the importance of facilitating family life and putting the education of our children above politics. We need a representative that embodies the values we uphold to build the future we deserve. I believe that I'm the candidate for the job.
I am a 1973 graduate of Pearl High School, a graduate of Copiah Lincoln Jr. College. received a Bachelor of Science in Economics from the University of Southern Mississippi and a Master of Science in Criminal Justice from the University of Cincinnati. I've been a business owner for the last 40 years in the bail industry and throughout my 40-year career I've worked on legislative and regulatory issues in all 50 states and the federal government. Recently, my son Russ and I began Newman Insurance Agency. I have served as Co-Chair of the Rankin County Republican Executive Committee and as Chair of the Committee that ran the last two municipal Republican Primaries for the City of Pearl as well as serving as a City of Pearl Election Commissioner.
My wife Betty and I are long time members of First Baptist Church of Jackson. We have two children and a dozen grandchildren.
Gene Newman for Mississippi Legislature
District 61, Pearl, Mississippi
www.genenewman.ms
601-316-2491